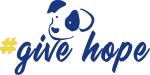 Save Time and Get Organized
The ROLDA's Legacies Society recognizes those who have chosen to turn their love for animals into a generous offering through their will, trust, insurance policy or other legacy gifts that provides a future of kindness to animals.
All you need to do to join the ROLDA's Legacies Society is share with us that you have made a gift to ROLDA in your will, trust or other legacy plans. Membership is voluntary and without obligation. Please let us know so we can celebrate your commitment and legacy of kindness.
You have a will, so you can rest easy, right? Not necessarily. If your will is outdated, it can actually cause more harm than good. Even though it can provide for some contingencies, an old will can't cover every change that may have occurred since it was first drafted.
Perhaps when your children were young, you purchased policies to provide them with financial protection. But if your situation has changed, you might be interested in one of the more satisfying uses for life insurance you no longer need—donating it to ROLDA.
If you're like most people, you give to your favorite charities, keep receipts for your taxes, and feel like you're all set when it comes to giving. If you wanted to establish your own foundation to help causes you care about, you might be discouraged by the time, financial cost, or amount of energy needed to get it done.