The ROLDA's Legacies Society recognizes those who have chosen to turn their love for animals into a generous offering through their will, trust, insurance policy or other legacy gifts that provides a future of kindness to animals.
All you need to do to join the ROLDA's Legacies Society is share with us that you have made a gift to ROLDA in your will, trust or other legacy plans. Membership is voluntary and without obligation. Please let us know so we can celebrate together your commitment and legacy of kindness.
FREQUENTLY ASKED QUESTIONS

Are there benefits to being in the ROLDA's Legacies Society?
The biggest benefit, of course, is that you'll be helping animals in need for generations to come. But you'll also receive newsletters and updates from us, and Legacies Society's Friends get a 10 percent discount on ROLDA online store, along with free shipping. By sharing your intention to give now a gift in your will to ROLDA, up to 5000 US$ will be immediately released to our charity by a Swiss group of donors, which will enable us to buy nutrition food for starving strays, improve our housing facilities for animals in need, expand our shelters, reach more animals in need of medical emergency aid. Learn more about the Legacy Challenge here
https://legacy.rolda.org/rolda-legacy-challenge/
.

I live outside Romania. Can I mention ROLDA Romania in my will?
Of course, you can. Please use these details when completing your will:
Fundatia ROLDA
Address: 16 Feroviarilor Street, Bl. C2, ap. 18
800563 Galati, Romania
Registration number: 18416340

I already put ROLDA in my will. Do I need to do anything else?
Yes, please complete the Confidential Bequest Form online
here
so that we can have a written record of your generosity. It's a non-binding agreement strictly for our records and ensures that you will become a member of the ROLDA's Legacies Society.

How do I get in touch with ROLDA team?
Fill in our online form and we'll send your question to the right person to answer it. At the bottom of
this page
, you will find a list of phone numbers and postal addresses, please use the most suitable one to get in touch with us!
You can reach the ROLDA founder directly at this phone number 004 0748 903612 (WhatsApp).
The legacy you create now will help ensure that the difference you've made for so many animals in need today can continue on for the animals of tomorrow.
That's especially true if you choose to designate your gift for general use.
Doing so means that over 1000 animals that rely on ROLDA for care or emergency aid (food, medicines) on any given day will feel your generosity. So will the hundreds of community pets saved from death every year through social programs (including education, free sterilizations, helping seniors with pets), and their grateful families helped when they struggle financially.
You can choose to designate your gift for specific use.
ROLDA relies on the public generosity to be able to continue its work, all the donations currently received go to rescue injured, neglected dogs, paying for their medical bills, food and sheltering and also helping the pets from the poor communities. Since ROLDA came into existence, the capital projects (building the shelters, buying our rescue van and equipment and major repairs) were made with major donor gifts and legacies. When you donate for a building (capital) project, you can name it in memory of someone or to honour a dear friend or family member.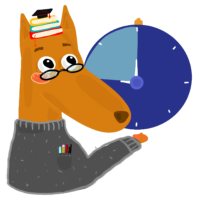 Some of the capital projects we could start up from legacy gifts are:
⇨ Continue to support rescuers and injured animals in war in Ukraine
⇨ Deliver support to small charities across Romania in danger to close down
⇨ Help animals during emergencies (natural disasters e.g. eartkquake from Syria, man made disasters like war from Ukraine)
⇨ Become a hub that helps animals in East of Europe (ex communist block) by taking animals into the new center PawzUp (please read below about it) or by distributing small grants to rescuers who save animals
One of the most amazing capital projects we could start up from legacy gifts is PawzUp Center which will include:
• A sanctuary for abandoned horses in danger to become victims of the illegal meat trade
• A sanctuary for rescued donkeys
• An indoor adoption centre for dogs and cats from where the local community can adopt or where they can volunteer
• A rehabilitation zone for dogs that need help to trust people again
• A therapy center where kids with special problems and seniors from retirement homes will interact with our animals.
Now its a great time to choose a part of the center (a kennel, a room) or even an entire building to sponsor and name it in memory or to honor a dear someone.
Where we see ROLDA 10 years from now on?
Considering that the stray population is decreasing, so we expect improvised shelters will slowly disappear. Romania will need spotless animal facilities and with a source of funding like legacies, ROLDA can use our vast accumulated expertise and put at work our knowledge to serve the local community. Our valuable experience includes: shelter design and management, disease control strategies, dogs behaviour and caring for large animals.
Regardless of what gift option you choose to help animals in need, your donation can be used for whatever purpose you choose. This is your gift to the future, and we have the highest respect for your wishes. To ensure that we can comply with your wishes, please contact ROLDA team at legacy@rolda.org before executing legal documents containing a specific use for your gift.
Thank you for your extraordinary commitment to the animals.
Thank you, too, for your kind and generous heart and spirit.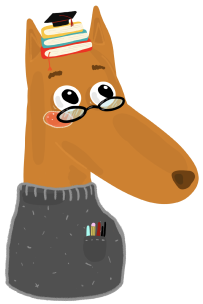 Because every animal deserves to be respected!