Join ROLDA Legacy Challenge Now: Up to 5000 US$ will be released in your name by
a group of generous Swiss board advisors to immediately help suffering animals!
What is ROLDA Legacies Society?
A group of compassionate individuals dedicated to pass their
love, commitment and respect for animals to future generations.
Not sure how to get started?
Answer a few simple questions and we'll guide you to the right path.
Why ROLDA need your support

Rescue dogs abused, neglected, homeless dog

Provide sheltering and special care to 350 senior dogs

Help the pets that belong to owners with low income from rural area

For extra comfort: Ventilation and heating to ROLDA sanctuary

For the seniors: Therapy with #roldadogs in the largest retirement home

Help the abused, neglected, homeless animals

Offer immediate medical assistance to injured animals found on the streets

Rescue – Provide good Sheltering conditions – Rehoming

Provide full transparency about how supporters' donations are being used

Fight against animal abusers and against the illegal public shelters in Romania

Help the poor community who struggle to look after their pets and farm animals responsibly

Honesty in every day work, relation with donors and collaborators

Endurance is one of our best weapons against all the rescuing difficulties

Responsible commitment for animals rescued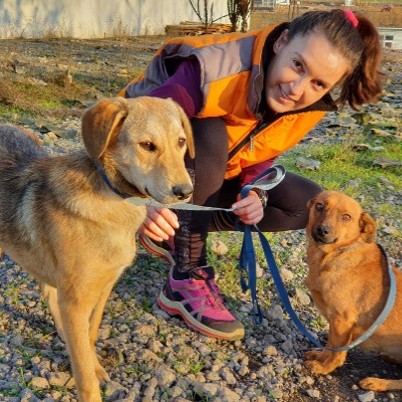 ROLDA in 8 countries
ROLDA works in 8 countries to raise awareness and support about the homeless animals plight. We currently work to provide relief, emergency medical aid and sheltering for Romanian stray population, estimated to 2,5 million.
96% from total expenses go to direct animal care
Over 96% of the total expenses go to direct animal care. When you give to ROLDA, you don't pay directors salaries, but food, medicines and logistics to support animal rescue missions.
20000 animals helped and counting
Over 20000 animals helped by ROLDA in the last decade. Your donation goes to food stations for strays, medical care for injured animals, assistance for abused dogs, social campaigns for the community, safe sheltering for hundreds of dogs every day.
From 10000 to 1000 strays in 6 years
Using humane methods and minimal budget, ROLDA successfully decreased the stray population from 10000 to 1000 in 6 years proofing that sustained sterilization campaigns are efficient.